High-throughput Titer Quantification
Assays for Antibodies and
Fc Fusion Proteins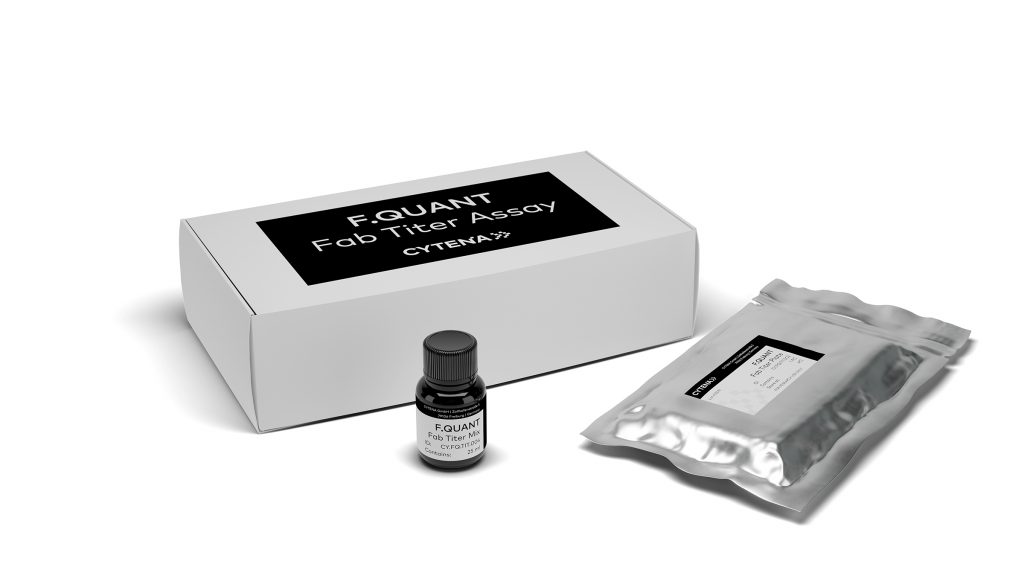 Titer assays measure the concentration of target antibodies in samples (e.g., serum, plasma and culture supernatant). Fast and reproducible titer measurement is essential for the identification of high producer cell lines for manufacturing biotherapeutics and enabling high-throughput antibody discovery workflows.
The F.QUANT Titer assay kits use PAIA technology to rapidly quantify antibody concentrations in culture supernatants.
The F.QUANT Fc Titer is specific for Fc in IgG and other proteins containing the Fc part of IgG, such as Fc fusion proteins and bispecifics.
The F.QUANT Fab Titer assay recognizes human Fab fragments.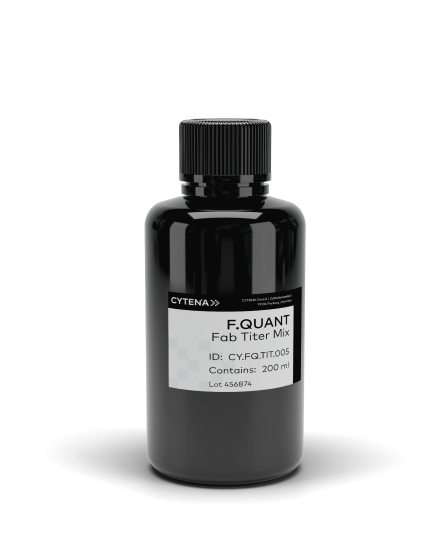 Advantages of CYTENA's Titer Assays
Direct titer quantification from culture supernatant
Easy mix, shake and read workflow
No cell removal or wash necessary
Simple automation on liquid
handlers
Optimized for clonescreening in CLD
Assays require as little as 5 µL supernatant
Mix, Shake and Read Protocol for Titer Quantification Assays
Run your titer quantification assays in simple steps:
combine a supernatant with the F.QUANT Titer Mix in the F.QUANT Titer Plate, shake the plate,
and read on fluorescence microplate reader.
Each kit includes a 384-well F.QUANT Titer Plate containing desiccated capture beads
and a bottle of fluorescent F.QUANT Titer Mix.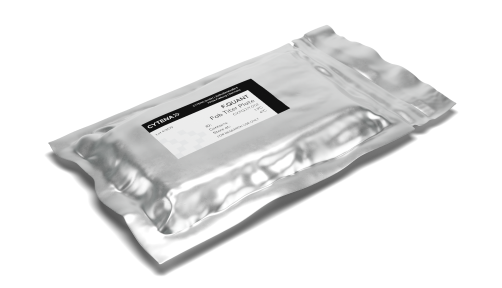 Solution-based detection
Fluorescence microplate reader
Excitation wavelength: 640 nm; Emission wavelength: 665 nm
F.QUANT Titer Assay Kits Product Information